Welcome to Mobile tyre fitting Macclesfield

Call us now for tyre advice or order your tyres online to have me fit them for you at home or work!
Mobile tyre fitting Macclesfield
Mobile Tyres Macclesfield.
Professional Mobile Tyre Fitting Service in Macclesfield by Hometyre
We supply and fit new tyres and fix punctures wherever you are throughout the Macclesfield area - whether you work in Macclesfield or live in Macclesfield or the surrounding areas (including Broken Cross, Tytherington and Prestbury) our fully equipped mobile tyre service vehicle comes to you!
We fit tyres where you want, when you want. Book an appointment and our state of the art mobile tyre service vans and fully trained technicians will come and quickly replace your worn tyres with your choice of new products and there is no call out charge.
NEW TYRES • PUNCTURE • WHEEL ALIGNMENT • BALANCING • LOCKING NUT REMOVAL
New Tyres or Punctures
New tyres at great prices supplied, balanced and fitted or punctures fixed. All at your convenience, either at home or work with no call out charge.
What could be easier?
Locking Wheel Nut Removal
Before you leave for your holiday check the location of your Locking Wheel Nut and if it is missing give us a call on 0800 783 9310 and we will come and remove bolts with our specialist equipment. Also check that your spare tyre is usable and inflated to the correct pressure.
Wheel Alignment
Many of our customers are finding that their vehicles are veering to the left or right and this is usually occurring after an impact with a kerb or pothole so the vehicle will require a
wheel alignment
(more commonly known as tracking).
If the tracking is not corrected, the tyres are likely to wear on the outer or inner edges depending on whether wheels are slightly pointing in or out - so call Hometyre Macclesfield and we will come to you at your home or place of work.
Tyron Bands
If you own a caravan or campervan (or trailer) we suggest you consider fitting Tyron bands to the wheels as they will avoid your tyre shredding on the rim if you have a blow out. You should consider the age of your tyres as they may appear newer than they really are due to the low mileage caravans tend to travel, so if in doubt call our team for expert advice.
Summer or Winter tyres
If you need your Winter tyres removed for storage and your summer tyres re-fitted or vice versa give us a call at Hometyre Macclesfield and we will action at your home or place of work saving you time and money.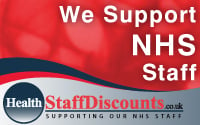 I would just like to provide feedback about my experience with Hometyre. Ben Chilton came around my house to replace my punctured tyre and he was very professional in his conduct....
Hasnain Mohsin - 30/10/2014
Excellent service, reliable and no more expensive than going somewhere else, especially when you get the great service of them coming to yr home or work. Save you time. Definitely...
Catherine Miller - 30/10/2014
Fitter did an excellent job quickly and efficiently. Very nice chap.
Ian Macdonald - 30/10/2014
Excellent service , polite, quick and efficient. We would certainly use Hometyre again.
Mr Wem - 29/10/2014
Good prompt service. Offered a next day service then called back and provided a fix that day. Happy and will use again.
David Huyton - 29/10/2014
Chris was fantastic. I live out in the middle of nowhere but this was no problem. He changed two tyres and did the tracking as well. Very informative which made me feel confident...
Clive Thompson - 29/10/2014
He was a lifesaver, having had a puncture on the M1, we needed a replacement tyre before we headed back to Surrey.
Peter Webb - 28/10/2014
Wayne as been excellent the 3 times he has been to my property and fitted tyres on our car and my van. Nothing is to much trouble for him would highly recommend.
John Thomas - 28/10/2014
Read more testimonials