Welcome to Mobile tyre fitting Macclesfield

Call us now for tyre advice or order your tyres online to have me fit them for you at home or work!
Mobile tyre fitting Macclesfield
Mobile Tyres Macclesfield.
Professional Mobile Tyre Fitting Service in Macclesfield by Hometyre
We supply and fit new tyres and fix punctures wherever you are throughout the Macclesfield area - whether you work in Macclesfield or live in Macclesfield or the surrounding areas (including Broken Cross, Tytherington and Prestbury) our fully equipped mobile tyre service vehicle comes to you!
We fit tyres where you want, when you want. Book an appointment and our state of the art mobile tyre service vans and fully trained technicians will come and quickly replace your worn tyres with your choice of new products and there is no call out charge.
NEW TYRES • PUNCTURE • WHEEL ALIGNMENT • BALANCING • LOCKING NUT REMOVAL
New Tyres or Punctures
New tyres at great prices supplied, balanced and fitted or punctures fixed. All at your convenience, either at home or work with no call out charge.
What could be easier?
Locking Wheel Nut Removal
Before you leave for your holiday check the location of your Locking Wheel Nut and if it is missing give us a call on 0800 783 9310 and we will come and remove bolts with our specialist equipment. Also check that your spare tyre is usable and inflated to the correct pressure.
Wheel Alignment
Many of our customers are finding that their vehicles are veering to the left or right and this is usually occurring after an impact with a kerb or pothole so the vehicle will require a
wheel alignment
(more commonly known as tracking).
If the tracking is not corrected, the tyres are likely to wear on the outer or inner edges depending on whether wheels are slightly pointing in or out - so call Hometyre Macclesfield and we will come to you at your home or place of work.
Tyron Bands
If you own a caravan or campervan (or trailer) we suggest you consider fitting Tyron bands to the wheels as they will avoid your tyre shredding on the rim if you have a blow out. You should consider the age of your tyres as they may appear newer than they really are due to the low mileage caravans tend to travel, so if in doubt call our team for expert advice.
Summer or Winter tyres
If you need your Winter tyres removed for storage and your summer tyres re-fitted or vice versa give us a call at Hometyre Macclesfield and we will action at your home or place of work saving you time and money.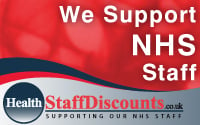 Extremely professional advice, service and suggestions from Rashid here in East London. Proper attention to detail.
Rob (Mobile tyre fitting Romford) - 27/11/2015
I would like to congratulate Ben Chilton on delivering a fast, efficient and friendly service. He was extremely helpful in every way and I can't recommend Ben and Hometyre highly...
Carolyn Bellerby (Mobile tyre fitting Horsham) - 27/11/2015
Excellent service I can strongly recommend Craig to anyone
Simon Arksey (Mobile tyre fitting Milton Keynes) - 27/11/2015
Once again Dave provided an exemplary service. As we will move soon, we have enquired with him already whether he covers our new area. Thankfully, he said yes so we can use his...
Peter Mueller (Mobile tyre fitting Chester) - 27/11/2015
Service from Chris was superb with very competitive prices
Philip Woodford (Mobile tyre fitting Blackburn) - 27/11/2015
Fantastic service. Could not fault it. Thank you Craig
Bev Evans (Mobile tyre fitting Milton Keynes) - 26/11/2015
The young man that came out was polite, helpful and very efficient. He arrived at the time I was given. Brilliant service, I would not hesitate to recommend you and if I ever need...
Wendy Simpson (Mobile tyre fitting Sheffield) - 26/11/2015
Very good service - on time and quick efficient service. New tyre still perfect!
Mark Grewer (Mobile tyre fitting York) - 26/11/2015
Read more testimonials