Hi, I'm Keith

Call me now for tyre advice or order your tyres online to have me fit them for you at home or work!
Mobile tyre fitting Cambridge
Tyres in Cambridge. Supplied and fitted at your home and work.


NEW TYRES, PUNCTURE REPAIRS, WHEEL ALIGNMENT, LOCKING WHEEL NUT REMOVAL, TYRON BANDS, TPMS.
Are you looking for the ultimate service for tyres and tyre related products in Cambridge?

Welcome to the Hometyre mobile tyre service. Travelling to a fixed site for new tyres is now a thing of the past!
While fuel prices are rising avoid travelling excess miles and let us come to you to have your new tyres fitted in Cambridge, Bury St.Edmunds, Cambourne, Newmarket, Ely, Royston, and all surrounding areas.
NEW TYRES • PUNCTURE REPAIRS • WHEEL ALIGNMENT • WHEEL BALANCING • LOCKING NUT REMOVAL
We fit tyres where you want, when you want. Book an appointment down to the minute and our state of the art mobile tyre service vans and fully trained technicians will glide in and quickly replace your worn tyres with your choice of new products....
Cambridge is home to many multinational companies and most are located at the various business and science parks so if you work at Milton Road Science Park, Cowley Road Business Park, The Vision Park at Histon, The Genome Campus or Granta Park give us a call for your new tyres, puncture repair or wheel alignment and we will arrive at a time convenient to you!
The University is an integral part of the City and is the cities biggest employer so if you work at a college, school or a department within the University just give us a call.
Many of our existing customers work from home and any distraction such as driving to town to have new tyres fitted will have a negative effect on their business and they really appreciate the time and money they save when we arrive and fit their new tyres at home.
We come to you and fit all makes of tyres such as Michelin, Pirelli, Dunlop and Bridgestone and many more so if you don't have the time to leave school.the office or you are at home give us a call and we will come to you saving you time and money.
We can check the quality of your caravan and motorhome tyres before you leave for your break and advise on the fitting of Tyron bands to your wheels in case you have a blow out on the motorway.
We suggest fitting new tyres to the rear
A very high percentage of punctures occur in the rear tyres as a foreign object such as a nail or screw lying flat on the ground is gripped by the tread on a front tyre and ejected directly into the path of the rear tyres and a new tyre is more likely to deflect an object than that of an older tyre.
You the driver,have much less feedback from the rear wheels than the front so it can take a few precious moments longer to register the handling difference and the loss of rear end stabilty at speed is very difficult to correct so a pattern of over-steer is produced and a subsequent lack of control is experienced.
With these points in mind,the worst possible place to suffer a tyre failure is on the rear axle.
Runflat Tyres
Do you live in the Cambridge area and own a BMW or Mini Cooper and need Runflat tyres our mobile units are fitted with the latest tyre fitting equipment so we are able to change your Runflat tyres for you at your home or place of work so give us a call on 0800 783 9310 and there is no call out charge.
Tyres deteriorate with age
Some of our customers are doing very low mileage and therefore the sidewalls are showing signs of wear before the tread of the tyre reaches the legal limit. A tyre has a lifespan and we are suggesting that tyres should be renewed if they are five years old as the strength of the tyre will reduce and could therefore lead to a potential blow out. The age of the tyre is usually displayed on the sidewall but if there is any doubt give us a call and we will advise accordingly.
Locking Wheel nut removal
If your vehicle requires a locking wheel nut adaptor to remove the wheels make sure you know where the adaptor is located on your vehicle as it will be impossible to remove a wheel without it. If the adaptor is missing or damaged give us a call and we will come and release the locking wheel nuts and advise accordingly.
Caravan And Mobile Home tyres
Most caravans and campervans are checked and prepared for the holiday season with a spring clean and possibly a service but it is quite usual for the wear of the tyres to be ignored. The tyres will do less mileage than a family car and will look ok as the tread depth will not dramatically reduce but as the tyres reach five or more years in age cracking could appear so we are suggesting that you change your tyres after five years. There is a Dot code on the sidewall of the tyre which will tell you which year your tyre was constructed and if in any doubt give us a call on 0800 783 9310 and we will come and give advice.
Tyron Bands
We are regularly meeting Caravan owners who are concerned on the impact to them and their vehicle if they have a blow out on their journey and our advice is very simple have Tyron Bands fitted to your wheels to prevent the tyre leaving the rim in the event of a puncture. Most insurance companies will look favourably if they are fitted so your yearly premium could be reduced. We will come and supply new tyres and fit Tyron Bands or if your existing tyres are ok we will just fit Tyron Bands.
A useful tip when checking tyre tread depth
A number of our customers recently have been concerned to see that the inner shoulder of their tyres had been wearing substantially more than the outer and was not noticed as we all tend to look at the outer edge of the tyre when checking for tread depth.
We suggest that you check both inner and outer shoulder of the tyre and if you feel it is the time for new tyres give us a call on 0800 783 9310 and we will visit you at your home or place of work. A good time to perform this check is when cleaning the vehicle by turning the steering lock so you can view the inside shoulders of your front tyres and then check the rears.
Puncture Repairs
If you are in or near Cambridge and you get a Puncture give us a call and we will come and fix the problem as soon as possible and if we are not able to repair the puncture due to serious damage we are able to source new tyres quickly so we can get you back on the road with no fuss so give us a call and there is no call out charge saving you time and money.
Winter Tyres
Spring is nearly here so now is a good time to reflect on how the winter months affected you when you were driving.Winter tyres are a sensible option as they will give you better traction on the roads in rain and snow and it is also an affordable option as while you are using your winter tyres you are not wearing down your summer tyres. Give our sales team a call and they will advise on the type of winter tyre you require and the cost of supplying and fitting them.
What could be easier?


HOMETYRE - the easiest way to replace or repair your tyres.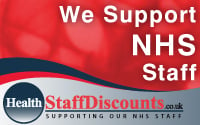 Tweets by @KeithatHometyre
I was very impressed with your service, will use you again and will not hesitate to recommend you. Many thanks Liz
Liz Pullan - 11/05/2013
I was pleased to be able to arrange an appointment quickly to sort out my flat tyre. Keith arrived promptly and quickly resolved the problem. I need need a new tyre, but there was...
Ann Austen - 05/05/2013
We were very pleased with the service. I had a query about which tyres to order and the person I spoke to was very helpful. Keith fitted my tyres and was early for our...
Ann Brophy - 02/05/2013
good quick service at a reasonable price. Well done.
Barry Challis - 24/04/2013
I was very pleased with your service. The tyre had a clean puncture and could be mended rather than replaced, which meant less cost and wastage. Thanks!
Helen Humphreys - 23/04/2013
Excellent service. First class. Convenient and very reasonable.
Alistair Melville - 14/04/2013
Excellent service. First class. Convenient and very reasonable.
Alistair Melville - 14/04/2013
I am very pleased with the speed of service and quality. I felt that the price was competitive for the four new tyres I purchased. I will definitely use Hometyre again as it's...
Alice Smith - 13/04/20136
Read more testimonials