Hi, I'm Rob, your local technician.

Call us now for tyre advice or order your tyres online to have me fit them for you at home or work!
Mobile tyre fitting Chorley
Looking for new a new tyre or tyres in the Chorley area?

Hometyre is a mobile tyre service that comes to you at the time, date and place of your choice.

We supply and fit nearly all makes and sizes of tyres

Driving over pot holes can affect your wheel alignment
Indicators of incorrect wheel alignment are:-

- Uneven Tyre wear
- Vehicle pulling to left or right
- Steering wheel out of line
- Poor fuel economy

Hometyre technicians carry Supertracker Laser Wheel Alignment Equipment

We will carry out a Four wheel Wheel Alignment check for free. If the wheel Alignment needs adjusting we will do this all on site!

Mobile Tyre Services offered with Hometyre Chorley




New tyres in Chorley fitted at your home or work

Whether you're after a cheap budget tyre, a good value mid range tyre or a better known premium tyre - Hometyre Chorley can help, and; We supply our customers in Chorley with almost any make and type of new tyre including the superb and very competitively priced Maxxis tyres.

Whatever make of car, light van, motor home, 4x4, performance car and caravan our Chorley customers have we can change the tyres. We have instant access to vehicle jacking point data, tyre pressure and correct torque settings for all vehicles so you can rest assured that we're not going to damage your sills or over tighten your wheel nuts.

As we're not tied to any manufacturer of tyres we can supply our Chorley customers with almost any make of tyre.

We do not supply our Chorley customers with second hand or part worn tyres. We wouldn't put them on our family's cars - so we won't put them on yours, you never know where they've been or what's happened to them.

Puncture repairs in Chorley

Our mobile tyre technicians in Chorley carry out a 9 stage repair for a puncture. This process is very safe and maintains the stated speed rating for your tyre. If your puncture can be safely repaired we'll do it, if it can't be repaired we'll explain why. We're all drivers as well and appreciate how frustrating it can be to be told that a nearly new tyre can't be repaired.
Some of the reasons are:
- The tyre has been driven on deflated. This weakens the tyre wall and can lead to catastrophic failure. There will usually be debris inside the tyre which we'll show you.
- The puncture is too near the side of the tyre. This means that as the tyre flexes as you drive the repair will also flex, this can obviously lead to escape of air.
- The puncture is at too severe an angle and again this means that there will be too much movement which could lead to air loss.

But rest assured, if it can be repaired we will repair it!



Locking Wheel Nut Removal in Chorley

Locking wheel nuts are the bane of a Chorley based tyre fitters life! Over tightened nuts, worn keys and lost keys crop up frequently. Our mobile workshops are now equipped to remove most locking wheel nuts so damaging or losing your key won't prevent us from changing your tyres. However in most cases it will mean that the nut can't be reused and new ones will need to be obtained. If you lose or damage your key it's best to get the nuts removed immediately - before you get a puncture on the Motorway at 11pm & in the snow!

Wheel Alignment in Chorley

In recent weeks many of our customers are finding that their vehicles are veering to the left or right and this is usually occurring after an impact with a kerb or pothole so the vehicle will require a wheel alignment (more commonly known as tracking).

If the tracking is not corrected, the tyres are likely to wear on the outer or inner edges depending on whether wheels are slightly pointing in or out - so call Hometyre Chorley and we will come to you at your home or place of work.



Tyron Bands in Chorley

If you own a caravan or campervan (or trailer) we suggest you consider fitting Tyron bands to the wheels as they will avoid your tyre shredding on the rim if you have a blow out. You should consider the age of your tyres as they may appear newer than they really are due to the low mileage caravans tend to travel, so if in doubt call our team for expert advice.




You can also check Hometyre N/W out on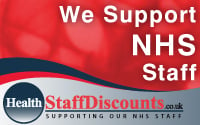 .
Tweets by @HometyreNW
Thank you Prompt attention - good price All tyres and wheels cleaned Very professional job - I'm very pleased with the work and have recommended Hometyre to my friends
Michael Collins (Mobile Tyre fitting in Preston) 22/05/2018
Absolutely fantastic service by Rob once again. Nothing is to much trouble. Always fits us in not matter rain or shine last minute if needed. 5 star!
Michelle Walmsley (Mobile Tyre fitting in Preston) 21/05/2018
very good service, can recomend, very helpful fitter
Mr G Cocker (Mobile Tyre fitting in Preston) 17/05/2018
Rob from Hometyre Preston fitted 2 new tyres for us on 13th April 2018 and we were very pleased with the work done.
Stephen Whalley (Mobile Tyre fitting in Preston) 13/05/2018
Fantastic service.
Don Griffiths (Mobile Tyre fitting in Preston) 13/05/2018
Very pleased with all aspects of the job. Thanks Rob.
John Pilling (Mobile Tyre fitting in Preston) 11/05/2018
Very quick and efficient job carried out. Would definitely recommend to others.
Jacqueline Russell (Mobile Tyre fitting in Preston) 10/05/2018
***** Excellent service, with work efficiently done. We were pleased with the advice and tyre choice offered (Maxxis Vanpro AS, for a motorhome) and first impressions 'on the...
Mr J L Guise (Mobile Tyre fitting in Preston) 08/05/2018
Read more testimonials