Hi, I'm Rob, your local technician.

Call us now for tyre advice or order your tyres online to have me fit them for you at home or work!
Mobile tyre fitting Preston
(Garstang, Chorley, Leyland, Blackpool, Lytham, Lancaster, Preston)
New tyres in Preston and surrounding areas
Welcome to the Hometyre mobile tyre service. Why travel to have your new tyres fitted in the Preston area?
Hometyre Preston are local mobile tyre fitters who have a reputation for being honest and professional, a large range of our work comes from repeat customers or those referred by family or friends. Don't just take my word for it though, click here to view some reviews left by our customers.
Contact Hometyre on 0333 444 5454 for more information
---
Caravan secure storage stands
Hometyre now supply and fit Bulldog Secure Storage Stands
During the winter months your caravan tyres are exposed to the ellements and this starts to reduce the life span of your tyres.
The Secure Stands from Bulldog Security allows you to remove your wheels and store them over the winter months and also making your caravan very difficult to steal as it will be to much trouble to move with no wheels.
Hometyre Preston will supply and fit this product at your home or storage site
in Garstang, Preston, Leyland, Chorley, Lytham St Annes, Lancaster and surronding areas
---
PUNCTURE REPAIRS
Do you have a slow puncture and have to keep inflating every few days?
You may have a nail or a sharp object in the tyre or it could be leaking from the wheel rim
Hometyre can come out to you assess and when ever possible fix the puncture to approved recommendations by the British Standard
BSAU
---
Other services offered by

Hometyre
Hometyre North West - Mobile Tyre Services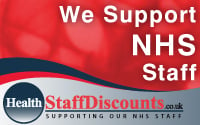 .
Tweets by @HometyreNW
Rob is firstly a great character! He knows I'm always last minute but that's thankfully, never a problem. Secondly, and more importantly, he provides reliable, trustworthy, and...
Ann Robinson (Mobile Tyre fitting in Preston) 17/04/2018
Excellent service. Very knowledgeable and efficient. Could not fault. And lovely mannered man.
Diane Woodward (Mobile Tyre fittng in Preston) 17/04/2018
After an initial enquiry, Rob turned up at my house 'on the dot' and set to replacing my caravan's tyres. The job was complicated by having Tyron Bands on the wheels but he dealt...
Peter Seddon (Mobile Tyre fitting in Preston) 13/04/2018
Fitter was prompt, pleasant and did a good job, would recommend use you again.
John Parkinson (Mobile Tyre fitting in Preston) 12/04/2018
Superb service again. Rob is a quality tyre fitter.
Ash Cardno (Mobile Tyre fitting in Preston) 02/04/2018
Hometyre is very professional and quick to come to my aid . I would highly recommend Rob he made a super job on my car. And I will certainly use Hometyre again if the need...
Joan Duckett (Mobile Tyre fitting in Preston) 02/04/2018
Great service , I would recommend Rob
Martin Morris (Mobile Tyre fitting in Preston) 31/03/2018
Fantastic service. The website was easy to use. Rob arrived earlier than planned (I had said I would be in all day). He was extremely pleasant. He fixed my tyre and then talked me...
Julie Cornwell (Mobile Tyre fitting in Preston) 29/03/2018
Read more testimonials