News
Keep up to date with the latest goings on at Hometyre including tyre related information and blog

---
Goodyear team up with the New Renault Scenic
Goodyear has announced a fitment on the new Renault Scenic. Renault will fit the latest tyre innovation by Goodyear, a Tall and Narrow, 195/55R20 95H XL EfficentGrip Performance and 195/55R20 95H XL Goodyear Vector 4Seasons Gen-2 to the new Scenic.
Roland Close, Director Tyre Technology OE Consumer EMEA for Goodyear said "To convince Renault about our ability to create such cutting edge tyres, we provided insights from our Fundamental Research Group. By doing this we were able to provide test tyres at the early stages of our discussion with Renault which aided them in their development process." Roland Close continues "Renault engineers and designers were convinced after initial tests that the Tall and Narrow tyres would assist them in achieving their tough targets in ultra-low rolling resistance performance whilst maintaining performance in other test criteria."
The Tall and Narrow concept provides the technology needed to keep rolling resistance at lower levels than ever before which assists manufacturers to meet the CO2 emissions targets.
With these tyres having a narrow section width the Scenic's contact patch becomes long and narrow, this provides better aerodynamics which equals better aquaplaning resistance as well as lower fuel consumption and lower noise.
Goodyear will be the only supplier in this tyre size in the all season tyre pattern and will also offer a winter tyre pattern.
Hometyre supply and fit the full range of Goodyear tyres for car, 4x4, and light commercial vehicles. Call today for more information.
---
Michelin Pilot Sport 4 wins Auto Express Ultimate Tyre Test
The Pilot Sport 4 was up against eight competitor tyres.
"There's a liveliness to the steering that makes most rivals seem soft and spongy." Testers from the publication have said. "It started in the breaking tests, making rivals look ordinary in the wet. There was also a clear margin in the dry." They added.
The technologies incorporated into the Pilot Sport 4 were developed with Michelin's involvement in the world's first electric single-seater race series Formula E.
"The Michelin Pilot Sport 4 is testament to our track to street philosophy. We got involved with Formula E at its inception because we knew we would learn so much in a very short space of time. The series uses a tyre size that relates to on-the-road cars and it takes place on real roads with potholes rough surfaces, grids, surface paint and everything else motorists are faced with every day." said Rebeca Nieto, Michelin's Commercial Director for Car, Van and 4 x 4 in the UK and Ireland, she also added "Not only that, the tyre had to be able to handle high performance in both the wet and the dry, it has to be extremely durable and it has to be very efficient to prolong battery life. We're very proud that the exceptional performance of the Michelin Pilot Sport 4 has been recognised by the Auto Express testers."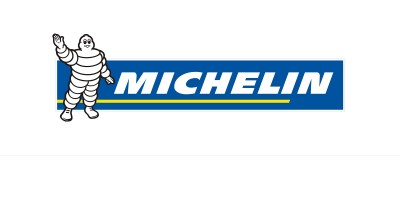 Hometyre supply and fit the full range of Michelin tyres for car, 4x4, and light commercial vehicles. Call today for more information.
---
Tottenham Hotspur announces Kumho Tyres to be Official Tyre Partner
The South Korea-based tyre manufacturer is set to become the Club's Official Tyre Partner from the start of the 2016/2017 football season, for an initial two years.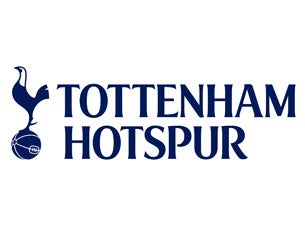 Kumho's presence at the Club's matches will support the manufacturer with growing the brand and business in the UK.
Kumho will also become presenting partner of the Club's will-established match day player mascot programme to develop a tailored community initiative with Tottenham Hotspur's award-winning Foundation to help further communicate the brand's key tyre safety messaging.
Daniel Levy, Chairman or Tottenham Hotspur, said "We are delighted to announce this partnership with Kumho Tyre. We look forward to collaborating with the company on its brand and business objectives both here in the UK and globally in its key markets. We also greatly welcome Kumho's enthusiasm to support and work with our Foundation."
Hometyre supply and fit the full range of Kumho tyres for car, 4x4, and light commercial vehicles. Call today for more information.
---
Global tyre manufacturer Nexen announced 4th out of 12 Tyre Brands
Nexen have announced that they are 4th out of 12 tyre brands in the Passenger Car segment of the 2016 J.D. Power Original Equipment Tyre Customer Satisfaction Study. Nexen have said "This study's results showcase the remarkable growth of the Nexen Tyre." The company also added "Through continuous investments in R&D, Nexen Tyre will continue to improve product quality and technology in order to increase global customer satisfaction and become a top global player amongst tyre manufacturers."
The tyre satisfaction factors for this study consist of 'Tyre Appearance', 'Tyre Ride', 'Tyre Wear' and 'Tyre Traction and Handling'. Nexen have seen a significant rise in the 'Tyre Wear' factor with an increased 82 points since the 2015 study. Customers consider the 'Tyre Wear' factor to be the most important out of all the satisfaction factors, which is what has led to the improvement for the company in the customer satisfaction study this year.
Hometyre supply and fit the full range of Nexen tyres for car, 4x4, and light commercial vehicles. Call today for more information.
---
Bridgestone and BMW Agreements Announced
Bridgestone have announced further contracts to supply tyres to the BMW 7 Series and X1. Bridgestone's sales and marketing director Farrell Dolan said "Bridgestone and BMW group share the same vision of performance, innovation and sustainable mobility. We are very proud to be able to extend this partnership further with two new contracts across the BMW Group range."
The BMW 7 Series saloon is equipped with six tyre size options of the Bridgestone Potenza S001 UHP sport, and all come as standard with Run Flat Technology. Bridgestone's Potenza S001 is engineered for high-speed performance, delivering impeccable precision response and wet control for powerful cars.
The selected winter BMW fitment tyres include the Blizzak LM001 Run Flat in two sizes, and LM001 standard on the smaller 60 series size, which was awarded the highest test rating from ADAC, German Automobile Club.
The latest BMW X1 model is also being supplied with Bridgestone's flagship premium touring tyre, Turanza T001 which will have a choice of three sizes in run-flat and three standard.
With their sights set firmly into the future, Bridgestone are also proud to have been selected as the exclusive tyre developer for the BMW I all-electric series of vehicles.
Hometyre supply and fit the full range of Bridgestone tyres for car, 4x4, electric, hybrid and light commercial vehicles. Call today for more information.
---
Melting Tarmac
No, not in the UK!
So after our very mini heatwave with temperatures soaring to dizzying 32C heights, spare a thought for the citizens of Phalodi in India who really felt the heat this year. Back in May, temperatures soared to a record breaking 51C - so hot in fact that the road surfaces in the town all started to melt! No traction problems for motorists on that day - although we wouldn't fancy removing all the tarmac from the the tyres afterwards!
Enjoy the warm spell and keep hydrated! It'll soon be winter....
---
The summer holidays have arrived!
The summer holidays are fast approaching and there's no doubt your car, caravan or motorhome will be doing its fair share of miles during the next 6 weeks. Whether you're driving to the airport or escaping to the nearest UK coast line or big city, the legality of your tyres is something that should be at the front of your mind.
There are many parts of your journey you are unable to control, from the behaviour of other drivers to the unknown surprises the weather can throw at you, one thing you can control is the condition of the tyres on your own vehicle. The statistics of the number of drivers with illegal tyres has been worryingly high in recent years, defective tyres have been said to cause 40% of accidents on our roads.
Before you set off on your summer holidays, ensure you and your passengers are safe by taking out the following simple checks on your tyres, it only takes a couple of minutes and could save your life!
Check your pressures - the correct pressures for your vehicle can be found in the owners manual, if your pressures are too high it will affect the steering of your vehicle and your tyres will quickly wear in the centre of the tread. If they are underinflated the outer edges will wear much faster which can lead to side wall damage, the steering will also feel very heavy.

Check your tread depth - the legal wear limit is 1.6mm in the central ¾ of the tyre. One of the easiest ways to check this is the simple 20p coin depth indicator! Take a 20p coin and insert it into the groove of the tyre tread, the band on the outer edge of the coin is the exact limit, if you can see ANY of the border you definitely need to get those tyres changed. Ensure you check a number of points across the width and circumference and check ALL 4 tyres.

Check for bulges and cracks - simply look for any obvious defects in your tyres, from cracks in the rubber to bulges and cuts in the side wall of the tyre.
For more information on checking your tyres, just click here. If you're still unsure whether your tyres are safe and legal, give us a call here at Hometyre! We are more than happy to help and can arrange for a time and date to suit you to have your local fitter come out to your home or work to ensure you're safe and legal ready for those eagerly anticipated summer holidays!
---
Real Madrid sign Hankook on a three year deal!
In yet another link up between giants in both the tyre and footballing world, it's now Hankook's turn to promote to a massive footballing audience.
"This strategic partnership with one of the world's best football clubs is a gift to our customers and of course the fans of the Hankook brand around the world," said Mr. Seung-Hwa Suh, Hankook Tire's Vice Chairman & CEO. He added, "As Hankook Tire and Real Madrid share the culture of winning innovation in respective fields, we believe that the partnership would be another stepping stone for both parties to enhance reputation as premium brands in the global community. Hankook Tire will provide outstanding driving performance to our customers matched with Real Madrid's outstanding contribution to football."

Hometyre supplied and fit the full range of Hankook tyres for car, van, sports, 4x4 vehicles. Call us today.
---
Summer is here... sort of!
Despite the hit and miss weather, the summer months have finally arrived and the school holidays aren't far off! With them comes the time to dust off your caravans and motorhomes to head out onto the road for weekends/weeks away.
It's easy to get caught up in the excitement of booking your holidays but if you're going to be taking your caravan or motorhome out onto the road this summer we cannot stress the importance of those simple tyre checks! Many people find that tyres on this type of vehicle will need to replace them due to cracking of once the tyres are older than 5-7 years, so even if you take a look at the tread depth and it seems fine, make sure you look for any cracks in the rubber.
It is also important to check your tyre pressures, the correct pressures for your vehicle, information on this can be found in the owner's manual, NEVER over-inflate your tyres higher than the maximum pressure stated. Whilst you are inspecting your tyres, also look for any bulges or slits in the side wall of the tyres, if you are still unsure on how to check your tyres, click here for more information or alternatively you can phone our helpful team on 0333 444 5454.
Another great option for ensuring your safe on the roads is to have TYRON Bands fitted, these keep the TYRE-ON in the event of a blow out, which could stop severe damage happening to your caravan when travelling down the motorway or even save your life. For more information on TYRON Bands and how they work, click here.
To speak with one of our team regarding having TYRON Bands fitted to your caravan or motorhome, call 0333 444 5454 now!
---
Brexit and the tyre market
Following the UK's recent exit from the EU there is, and no doubt will be for some time to come, continued speculation regarding import pricing and potential fluctuations globally. While it is fully anticipated to hold the headlines for a period, it is also recognised that the world will continue in much the same vein as before and that barring a little prevaracation here and there, stability will ensue.
The UK tyre industry does not foresee any forthcoming difficulties either in the supply of new tyres to the UK or any particular effect on pricing for consumers henceforth. The UK represents a significant market for many global brands and these relationships are likely to be further enhanced post EU rather than jeopardised.
---
A Little Request....
Hi, it's Tony here at Hometyre.
I am asking for your help today to raise awareness of Pancreatic Cancer. Sadly my lovely wife Christine passed away 2 years ago today from this silent killer and around 9000 people are diagnosed with this aggressive cancer each year.
As with so many causes the research funding to find screening programs are lacking and very much left to charity organisations like the Pancreatic Cancer Research Fund (PCRF). The PCRF do outstanding work to raise awareness and funds, on the 9th of October 2016 they have organised a half marathon event in central London.
My sons partner Charlotte Davies is participating to raise money for the charity in memory of Christine, this is a particularly difficult challenge for her as she has no previous running experience. If you feel that this is something you could donate to, I know Charlie, Daniel and I would be most grateful. To donate just follow this link to her JustGiving page https://www.justgiving.com/fundraising/Charlotte-Davies2702
If you would like some more information on the organisation she's raising money for and the event itself, just click on the following links
http://www.pcrf.org.uk/?gclid=CLi52IDRxcwCFdYK0wodEGABkw
http://www.pcrf.org.uk/events.php/78/royal-parks-half-marathon
---
UK demand soars for electric and hybrid vehicles
Electric/Hybrid Vehicles are becoming more popular amongst motorists, the demand for electric vehicles rose by 48% last year and plug-in hybrid vehicles by a massive 113% according to reports by BusinessGreen. Data released earlier this year by the UK's Society of Motor Manufacturers and Traders (SMMT) shows that the number of new cars eligible for the Plug-in Car Grand Scheme is now at 28,188, a huge increase from the previous figure of 14,532.
Eco-cars are simply designed to be more environmentally friendly than typical petrol or diesel powered vehicles. This is mostly due to the heavily reduced carbon emissions, or because they use more sustainable fuel or power sources, both of which result in less harm to the environment.
Another way these vehicles have been made more fuel efficient is by reducing the width of the tyres, this reduces the rolling resistance which leads to lower fuel consumption. The good news is the progress and enhancements in tyre technology has allowed for this not to affect the safety features, performance or grip of the tyre, keeping you just as safe on the roads.
BMW i3 pictured above
In comparison to petrol/diesel powered cars, there are very few electric/hybrid vehicles on UK roads at the moment. However as the demand for them increases due to the popularity of cars such as the BMW i3, here at Hometyre, with our state of the art fitting equipment, we are able to supply and fit tyres for these vehicles. For more information on tyres for electric/hybrid cars, call our friendly team on 0333 444 5454.
---
Maxxis launches first Run Flat tyre!
Maxxis have launched a new tyre this year, this time coming into the run flat category. This tyre was unveiled at Reifen 2016 last month in Germany. The M36+ is a huge new line for the tyre industry as it continues the innovation for tyres in the mid-range market.
The M36+ runflat is designed to deliver performance in both wet and dry conditions, it has an advanced bead filler rubber compound which minimises heat generation and tyre deformation. The new Maxxis Run-Flat System (MRS) was developed with Maxxis' latest rayon body ply material which contributes to an increase in heat resistance, high durability and higher levels of safety.
Until recently, the majority of manufacturers of run flat tyres were premium brands, such as Pirelli and Bridgestone, the release of the Maxxis M36+ into the European market will be huge for customers looking to keep run flat tyres on their vehicle but at a slightly lower price.
The M36+ was released in the UK in May and here at Hometyre we are able to supply and fit this new run flat tyre. To find out if we have availability in your size, simply enter your details into our website by clicking here, if you are unable to find the tyre you are looking for, don't give up there! Call our friendly sales team on 0333 444 5454 and we will be more than happy to help.
---
Best of Walsall - The Walsall Networkers Expo
Tony -
I was pleased to be invited to help support Woody (Hometyre West Midlands) at the The Best of Walsall "The Walsall Networkers Expo" last Friday (10th June) at The Performance Hub Wolverhampton University.
The networking event was well attended and it was great to see how very well respected Woody was within the business community, I think pretty much everyone there was a customer of his! It just goes to show that by regular business networking and growing your business through referral really works.
Great day, thanks Woody!
---
Euro 2016 - ready for kick off!
The football season continues with Euro 2016 kicking off on Friday and lasting several weeks across various towns and cities in France. Many of you will have been counting down the days to the start of the tournament but others may be doing all they can to avoid the football hype!
For one, Continental have been doing all they can to promote it due to them being official sponsors of this summer's event. As part of their sponsorship deal, Continental will equip transfer buses for all 24 qualifying teams taking them all over France to the ten host cities with their premium brand commercial tyres.
An exclusive special edition tyre will be used for the tournament, the Conti Goal HA3, the size 295/80 R 22.5 was developed in Germany by the manufactures engineers. In addition to the team buses, the specifically designed Conti tyres will also be fitted to 20 VIP buses provided by selected transport companies.
The head of global research & development of commercial vehicle tyres at Continental, Geert Roik, has explained that the tyres have been specifially designed to ensure the teams enjoy safe and comfortable travel. He added "What distinguishes the Conti Goal HA3 tyres from the basic Conti CityPlus HA3 product like are the numerous football pictograms in different sizes, the official logo of UEFA Euro 2016 and the orange Continental logo on the newly designed side walls."
We may not have the specific Euro tyres but here at Hometyre we provide many Continental tyres in a variety of sizes. If you would like to arrange for fitting at your home or work address, simply visit our homepage to book via our online booking system or call us on 0333 444 5454 to chat with a member of our friendly team!
Get your new tyres sorted now in time to sit back, relax and enjoy the Euros!
---
New technician Chris to cover East Sussex!
We're very excited to have coverage of a new area this summer with Chris joining us in East Sussex. He will be covering areas such as Eastbourne, Hastings and Bexhill.
We don't have an exact date for you yet but expect Chris to be operating from around July this year, he will be offering all of our services including:
If you've never used a mobile tyre fitting service before, don't worry, it's all done at your convenience! We book appointments to a specific date and time that suits you, either at your home or work address meaning there is very little disruption to your busy schedule!
Chris may be new to us but we have been operating in the UK for over 13 years and cover a large section of the country already. We have tens-of-thousands of loyal and happy customers, to see what some of them have to say click here, we always ensure we offer high levels of customer service, with the happiness of our customers as our main priority.
Make sure you keep an eye out for the date Chris starts operating in your area, we'll be sure to keep you updated! If you need replacement tyres in East Sussex this summer, try us! It may be the end of an era of having to leave your house or workplace to buy new tyres or have one repaired!
---
Stay safe this half term!
With the buzz of half term only a couple of days away, now is the perfect time to carry out those all important tyre checks!
Whether you're simply going away for a long weekend to celebrate the bank holiday or going for a half term escape and enjoying a week away in your caravan/motorhome with the family, here at Hometyre we cannot stress the importance of checking your tyres enough. There's nothing worse than planning your weekend down to a T and then coming to pull off your driveway to realise your tyres are illegal due to low tread or cuts/bulges appearing in the sidewalls.
At Hometyre we offer a FREE no obligation tyre check at your home or work, allowing you to carry on with your busy schedule with little interruption, taking all of the stress out of the situation for you! If you would like to check your own tyres, simply click here to follow our simple guide, if you're still unsure or have any doubts regarding the condition of your tyres, just give us a call and we will book you an appointment with your local technician!
If you have inspected your tyres and are sure you need them replacing, you can browse our large selection of available tyres by visiting our homepage and booking your appointment online using our simple booking system.
If you have an exact tyre in mind and cannot find it on our website, don't give up! Simply call our friendly team on 0333 444 5454 and we're more than happy to help!
Written by Louise Cowlishaw - Hometyre HQ
---
If you think your tyres are expensive, take a look at this...
The world's most expensive tyre was recently presented by Zenises at the Reifen Show launch event, the Guinness Book of World Records have confirmed that a set of these tyres, coming in at $600,000 (equivalent to over £410,000), are officially the most expensive in the world!
These tyres are available in 295/35 ZR21 107Y XL, for anybody who was thinking of getting a set, and are gold and diamond encrusted. To put this into perspective, this is a much higher figure than the previously known most expensive tyres which are made to be fitted to an Airbus A380, coming in at around £63,000.
So next time you need to replace your tyres, know that it could always be worse!
---
Bespoke P Zero tyres released!
Back in March this year we wrote about exhibitions displayed by Pirelli to show the development of bespoke tyres for specific vehicles, to read this just click here.
Since the show Pirelli have launched its latest P Zero tyre in Portugal, combined the tyres extreme performance with a "made to measure" aspect. Pirelli have designed these tyres to have better road-holding at high speed, even wear, decreased noise and rolling resistance alongside better prevention against aquaplaning. Pirelli have been improving the quality of the P Zero for 30 years when the first P Zero appeared, Pirelli believe that the stated characteristics of the newest P Zero make it the most advanced technology currently available.
Pirelli have said the new P Zero has high levels of performance due to the new under layer compounds, these are designed to improve rolling resistance and handling. Pirelli have also shown improvements to the tread pattern, it now has deeper longitudinal grooves, these enable the tyre to disperse larger amounts of water leading to that all important reduction in the risk of aquaplaning.
As well as being designed primarily as an F1 tyre, aiming mostly at rapid and precise steering response, grip and all round high performance, Pirelli have also focused on reducing rolling resistance by using an 80% silica compound, this has been said to reduce rolling resistance by 15% resulting in better overall fewer consumption leading to lower emissions.
Here at Hometyre we have a large range of Pirelli tyres available to be fitted to your vehicle at your home or work address, to see what we have available in your size and to check we cover your area just visit our homepage and enter your details! If you need any advice on your new tyres, simply call our team on 0333 444 5454.
---
May the 4th Be With You!
As many of you out there know, whether you're a Star Wars fan or not, today is Star Wars Day! Here at Hometyre we want to make sure the force is with you by ensuring you carry out those all important tyre checks!
Don't go over to the dark side by having illegal, non-road worthy tyres! You can either check your tyres yourself by following our simple guide or call us on 0333 444 5454 and arrange for your local technician to come and check your tyres at a time and date to suit you - free of charge!
May the 4th be with you, from all of us here at Hometyre!
---
Need tyres today?

Call 0333 444 5454
---
---
---
Need help choosing?

Call 0333 444 5454