Hi, I'm Mark

Call me now for tyre advice or order your tyres online to have me fit them for you at home or work!
Mobile tyre fitting Brighton
Tyres in Brighton - fitted mobile by Hometyre
THE most convenient and cost effective way to replace your tyres in and around Brighton.
New car tyres - new van tyres - new 4x4 tyres - new caravan tyres - new motorhome tyres
Get prices for new tyres online, then book them to secure a day and time you require.
We'll arrive at your chosen location to replace those worn tyres with your choice of new tyres.
New Tyres
Hometyre have access to a vast range of premium, mid range and budget tyres. Just enter your tyre size in the drop down menu to find a list of tyres and prices. We can even supply original manufacturer tyres for BMW's, Mini's, Mercedes, Jaguar, Porsche, Bentley & Audi. Need help or can't see the exact tyres you require? Then give our sales team a call, they will be able to help you find the right tyres for you. Why go to a Tyre Depot, when we come to you at no additional cost?
Our tyre prices include: Mobile fitting, wheel balancing, rubber valve, old tyre disposal & vat (No hidden extras).

We have tyres for Cars, Vans, Caravans, 4x4's, Motorhomes, Horse trailers, performance car tyres, light commercial tyres, etc.
Part Worn Tyres
We at Hometyre do not sell part worn tyres, the latest check by trading standards found that 98% of the part worn tyres they bought were illegal for use in the UK. Ask yourself the question: Why would anyone throw away a perfectly good tyre with 4 to 5mm of tread on it? Many have had some form of sidewall damage that has beem 'patched' on the inside, so that you the customer will not realise. (See Photo). Would you still buy these tyres if they were named 'Part Safe tyres'. Plus some insurance companies will not payout in the event of an accident if it is found that your vehicle is fitted with part worn tyres. Why risk it?
The same trading standards report also showed that per milimeter the part worn tyres often worked out more expensive than new tyres.
4x4 Tyres
Whether you need 2WD, 4WD, AWD, AT, M+S, UHP, on road or off road tyres, we have a vast range for you to choose from. Our service /fitting vehicles can fit tyres upto a 24" rim, which will easily cover most Range Rovers, Landrovers, Mitsubishi L200's, Jeeps, Suzuki's, Skoda Yeti's, Toyota Landcruisers, Audi Q5 / Q7's, Volvo XC range, Mercedes M class etc.
If changing one tyre on a 4x4, you need to remember the tread depth rule, 'If there is more than 4mm difference in tread depth on the same axle, then you should change both tyres' otherwise you risk damaging your vehicles differential.
Locking wheel nut removals
If you have lost or damaged your locking wheel nut 'Key' (Adaptor), then we at Hometyre have a specialist tool that can remove the nuts without damaging your wheels.
Depending on the type of locking nut we have two methods of removing the nuts, one is invasive and will damage the existing nut (Should not be a problem as you have no 'key' anyway.), the other is non-invasive. Either way you will need new nuts once the offending ones have been removed, these are readily available at automotive stores, main dealers or even scrap yards.
Do not waste your money on the cheap reverse thread removers as sold in Halfords etc, as these only work on a small % of soft nuts. They do not work on the chromed, hardened nuts, or the ones with revolving collars. Plus if you damage the lock nut, then our specialist tool may not have enough to work with, and you may end up cutting your wheel off (Very expensive).
The photo on the above is of some of the damaged lock nuts that I have removed this year.
Wheel alignment (Tracking)
A recent survey showed that approx. 85% of vehicles on the road have misaligned wheels. Does your vehicle pull to one side, is the steering wheel on an angle when driving in a straight line, or do you have uneven tyre wear, all of these items could point to your
vehicles tracking being out of line. This can easily happen through hitting a kerb or pothole, or overtime it can be general wear and tear. We would recommend having your tracking checked every time you have new tyres fitted. The Hometyre service vehicles carry laser wheel alignment equipment and can check and adjust your tracking to bring it back to the manufacturers recommended settings.
Once adjusted your vehicle should handle better, improve tyre wear, can save you fuel and will increase the life of your suspension parts.
Caravan & Motorhome tyres
Hometyre have been fitting Leisure vehicle tyres for a number of years now. There is no need for you to take it to a tyre depot, as we come to you at Home, storage facility or
even a campsite. We ensure that the vehicle is jacked correctly and that any corner stays are raised. We have in stock 6 ply, 8 ply, Reinforced, Extra load, Light commercial and Camper tyres.
Should you have Tyron bands fitted then that is not a problem as we can easily remove them and refit them correctly. (We have been trained by Tyron UK as to the correct methods of installing their products).
The caravan club recommend changing tyres every 5 to 7 years if used at under 50 PSI, and every 3 to 5 years if over 50 PSI, regardless of tread left.
This is because rubber deteriorates over time, especially on vehicles that are not in constant use. Cracks can often be seen appearing on the side walls and within the tread.
Tyron Bands
As mentioned above, Hometyre have been properly trained by Tyron UK to ensure that we fit their products correctly. (I have seen many fitted upside down or with bits missing because the previous tyre bay did not know what they were doing). We will usually arrive with 3 differing widths of band to ensure that we have the best fit for your vehicle.
We also carry out:
Puncture repairs
Wheel balancing
All on site at YOUR preferred choice of location / date.
Book new tyres online now or call
0333 444 54 54
begin_of_the_skype_highlighting
FREE
0333 444 54 54
end_of_the_skype_highlighting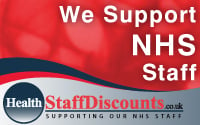 Tweets by @HometyreSussex
Thanks to Mark for providing a courteous and professional service removing my locking wheel nuts. You got me out of a real hole that was caused by a tyre company 6 months ago over...
John Bradley - 15/05/2013
Very pleased with service and price. wife said fitter was very polite we would not hessitate to recommend you to friends and other caravaners. Thanks P Harber
Paul Harber - 07/05/2013
Good service and prompt,
Neil Ribbons - 24/04/2013
Great service, such a relief to get my puncture fixed and get to work on time
Sarah Hunt - 22/04/2013
Great Service in every way.
Mandy Mcgavock - 19/04/2013
Great Service in every way.
Mandy Mcgavock - 19/04/2013
i have used Hometyre 4 times now for new sets of tyres and am always pleased with the service i have received. This time was no exception...i particularly like the fact that he...
Robin Fenner - 19/04/2013
Your fitter was very helpful & showed me every thing i needed to know.
K Grimsey - 18/04/2013
Read more testimonials