Hi, I'm Rob, your local technician.

Call us now for tyre advice or order your tyres online to have me fit them for you at home or work!
Mobile tyre fitting Garstang
Winter Car Tyres in Garstang
We've recently supplied winter car tyres to several customers in the Garstang area. Our mobile tyre fitting workshop has fitted winter car tyres for Ford, Renault and Skoda vehicles.
You can have your winter car tyres fitted at your home or work in the Garstang area. As long as we can get our mobile tyre fitting workshop somewhere near we can carry out the fitting of your winter car tyres at a time and place of your choosing throughout the Garstang area.
Our mobile tyre fitting workshop can bring and fit budget winter tyres at a cheap price or premium winter tyre brands such as Pirelli, Dunlop and Continental.
With winter approaching you really need a minimum 3mm of tread on your car tyres to ensure you've sufficient grip to get you around the roads of Garstang.
If you live or work in the Garstang area ring for a free winter car tyre safety check, even this check of your car tyres can be done at your home or place of work in the Garstang
Tyres fitted at your home or work in Garstang
Do you need a new tyre or tyres in the Garstang area?
Look no further. We are Hometyre. THE mobile tyre service that comes to you to supply and fit all types of tyres, including:
Premium tyres, such as - Michelin, Dunlop, Pirelli, Toyo, Maxxis and Continental
Mid Range tyres, such as - Nexen, Firestone and Avon
Budget tyres, such as - Excelon, Three A and Event
and many more
All you need to do is note the tyre size and order ONLINE now!

Give us a call on 0333 444 54 54 or 0800 783 9310 for advice.

Once you have chosen your new tyre or tyres, that's it, just sit back and our highly trained mobille tyre fitter will come to you at the time, date and place of your choice to replace your old tyres.
Tyron Bands
Hometyre supply and fit tyron Bands to your caravan or campervan at your home or storage site .
Call and make that appointment NOW. There's not even a call out charge!
Mobile tyre services offered by Hometyre
You can now also follow HometyreNW on Facebook and Twitter
Sites that Rob at Hometyre Garstang recommends -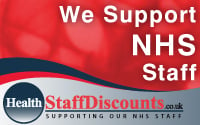 .
Tweets by @HometyreNW
Fantastic service from Rob. Extremely helpful on the phone, Arrived exactly on time. Took about an hour for two front tyres. All balanced & cleaned up at the end....
Christine Whyte (Mobile Tyre fitting in Preston) 23/09/2016
Excellent and prompt service at a raesonable price. Very satisfied.
Derek Quigley (Mobile Tyre fitting in Preston) 22/09/2016
Rob was quick to respond, very courteous and went out of his way to get a 2nd tyre fitted the next am. All round fantastic service and a credit to Hometyre. Steve Butcher
Steve Butcher (Mobile Tyre fitting in Preston) 20/09/2016
Rob fit my tyres and I was very happy with the whole experience and would use again.
Richard Curwen (Mobile Tyre fitting in Preston) 10/09/2016
Rob was very friendly. He arrived on time , replaced two tyres and checked and cleaned the other two. I have recommended him to friends and I will definitely be using him again...
Marion Redhead (Mobile Tyre fitting in Preston) 09/09/2016
Excellent service , came within 10 mins And put on a spare so my wife could get to work , then later replaced the tyre with a new one at her place of work ,and all for a very...
Mark Harrison (Mobile Tyre fitting in Preston) 03/09/2016
Rob was great. Quick service & fixed my puncture. I'd definitely use him again.
Mike Axford (Mobile Puncture Repair in Preston) 28/08/2016
Never used a mobile fitting service before. The service was first class in everyway, job done at my workplace. A lot less hassle from going to the major tyre fitters. Will use...
Steve Spencer (Mobile Tyre fitting in Preston) 29/08/2016
Read more testimonials