Hi, I'm Rob

Call me now for tyre advice or order your tyres online to have me fit them for you at home or work!
Mobile tyre fitting Garstang
Mobile Tyres in Garstang - supplied

& fitted at your door by Hometyre



Winter Car Tyres in Garstang
We've recently supplied winter car tyres to several customers in the Garstang area. Our mobile tyre fitting workshop has fitted winter car tyres for Ford, Renault and Skoda vehicles.
You can have your winter car tyres fitted at your home or work in the Garstang area. As long as we can get our mobile tyre fitting workshop somewhere near we can carry out the fitting of your winter car tyres at a time and place of your choosing throughout the Garstang area.
Our mobile tyre fitting workshop can bring and fit budget winter tyres at a cheap price or premium winter tyre brands such as Pirelli, Dunlop and Continental.
With winter approaching you really need a minimum 3mm of tread on your car tyres to ensure you've sufficient grip to get you around the roads of Garstang.
If you live or work in the Garstang area ring for a free winter car tyre safety check, even this check of your car tyres can be done at your home or place of work in the Garstang
Do you need a new tyre or tyres in the Garstang area?
Look no further. We are Hometyre. THE mobile tyre service that comes to you to supply and fit all types of tyres including:
Michelin, Dunlop, Pirelli, Toyo, Maxxis, Continental, Bridgestone as well as numerous mid range and budget tyres
All you need to do is note the tyre size and order ONLINE now!

Give us a call on 0333 444 54 54 or 0800 783 9310 for advice.

Once you have chosen your new tyre or tyres - that's it - just sit back and our highly trained mobille tyre fitter will come to you at the time ,date and place of your choice to replace your old tyres.

Other services offered by Hometyre
Tyron Bands
Hometyre supply and fit tyron Bands to your caravan or campervan at your home or storage site .
Call and make that appointment NOW. There's not even a call out charge!
You can now also follow HometyreNW on Facebook and Twitter
Sites that Rob at Hometyre Garstang recommends -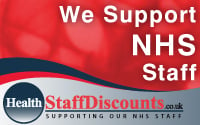 .
Tweets by @HometyreNW
A very good service as always would highly recommend rob , 100% service every time
Chris Horner (Preston) - 08/12/2014
The second time I've used Hometyre, and, as before, a helpful and friendly service at a reasonable price. I'm delighted with your service!
Nick Barltrop (Preston) - 03/12/14
Rob changed all 4 of my tyres and advised on which would suit my needs best. He cleaned all 4 wheels too and I never have any problems. He provides a fast and great service always.
Ben Shakespeare (Preston Garstang) - 02/12/14
Really good job again from Rob.
Alastair Christopherson (Preston) - 02/12/14
Very pleased with the service I received. 4 tyres replaced in the pouring rain - done with professionalism and efficiency Will use Hometyre again.
Michael Collins (Preston) - 02/12/14
I called Hometyre on the Thursday about mid afternoon after getting a puncture a few days before. They sent Rob to my house the following morning. I paid online for the service...
Shaun Sutcliffe - 11/11/2014
I had a real problem. A bolt through a tyre on a car that I needed for a long journey the following morning. Rob from Hometyre was amazing. We arranged where he could get to the...
Martyn Jones - 10/11/2014
Fitter did an excellent job quickly and efficiently. Very nice chap.
Ian Macdonald - 30/10/2014
Read more testimonials