Hi, I'm Davy

Call me now for tyre advice or order your tyres online to have me fit them for you at home or work!
Mobile tyre fitting Newcastle
Mobile Tyres in Newcastle - fitted at home or work
New Tyres in Newcastle
If you live in the Newcastle area w

e can supply you with, balance and fit almost any make and type of new tyre from cheap budget tyres, through mid range tyres into premium brands such as Continental, Pirelli and Dunlop.
Whatever make of car, light van, motor home, 4x4, performance car and caravan our Newcastle customers have we can change the tyres. We have instant access to vehicle jacking point data, tyre pressure and correct torque settings for all vehicles so you can rest assured that we're not going to damage your sills or over tighten your wheel nuts.
As we're not tied to any one manufacturer of tyres we can supply our Newcastle customers with almost any make of tyre, whether its a cheap budget tyre, a mid range tyre or a premium branded tyre.
We don't supply, our Newcastle customers, with second hand or part worn tyres. We wouldn't put them on our own families cars - so we won't put them on yours; you never ever know where they've been or what's happened to them. Plus we might meet you coming the other way on a Newcastle road!
Caravan and Motorhome tyres
Customers love the convenience of having the tyre fitting done at home, on site or at the caravan, motor home storage. That together with the great range and price of our caravan and motor home tyres makes us a hit with caravan and motor home owners in the Newcastle area
Our Newcastle based mobile tyre workshops and tyre technicians are trained and equipped to offer you all of the following products and services:
Puncture repairs in Newcastle
Don't worry if you get a puncture at Home or work in Newcastle, our mobile tyre fitting workshop covers the whole of Newcastle.
Our mobile tyre fitting workshops carry out a 9 stage repair for a puncture. This process is very safe and maintains the stated speed rating for your tyre. If your puncture can be safely repaired we'll do it, if it can't be repaired we'll explain why. We're all drivers as well and appreciate how frustrating it can be to be told that a nearly new tyre can't be repaired. Some of the reasons are:
The tyre has been driven on deflated. This weakens the tyre wall and can lead to catastrophic failure. There will usually be debris inside the tyre which we'll show you.

The puncture is too near the side of the tyre. This means that as the tyre flexes as

you drive the repair will also flex, this can obviously lead to escape of air.

The puncture is at too severe an angle and again this means that there will be too much movement which could lead to air loss.
But rest assured, if it can be repaired we will repair it.
Locking wheel nut removal in Newcastle
Live or work in Newcastle, lost the locking wheel nut key? Don't panic our mobile tyre fitting workshop covers the Newcastle area.
Locking wheel nuts are the bane of our Newcastle based tyre fitter! Over tightened nuts, worn keys and lost keys crop up frequently. Our mobile tyre fitting workshops are equipped to remove most locking wheel nuts so damaging or losing your key won't prevent us from changing your tyres. However in most cases it will mean that the nut can't be reused and new ones will need to be obtained. If you lose or damage your key its best to get the nuts removed immediately – before you get a puncture on the Newcastle Central Motorway at 11pm! In the snow!
Laser wheel alignment in Newcastle
Dont waste your time driving round Newcastle to get your tracking checked, our mobile tyre fitting workshop can come to you throughout the Newcastle area.
There's not much point putting new tyres on if your alignment or tracking is off. Incorrectly aligned wheels will increase the wear on your tyres, steering system and fuel economy. We offer a free check of your alignment and have all the data to correctly align your wheels. You benefit by getting more miles from your tyres, improved fuel economy and a car that doesn't always try to steer itself along Newcastle's roads!
Leaking/damaged alloy wheels in Newcastle?
If you constantly have to top up your tyre pressure and if your car is over 3-4 years old then you may have corrosion on the inside of your wheel and not a puncture. This prevents the tyre from sealing properly. It's easily fixed and can save you money in the long run as you're less likely to run on a flat tyre.
Hit a pothole and bent or buckled your alloy wheel? We can probably fix it saving you the cost of a new alloy wheel.
So, if you live in the Newcastle area and have a slow puncture give us a ring.


Tyron Bands and Tyre pressure monitoring in Newcastle
We are the Newcastle areas experts at fitting Tyron safety bands.
If live in or around the Newcastle area and you tow a caravan or drive a motor home or horsebox then you'll probably also know someone who has had the terrifying experience of a flat tyre separating from the wheel, sometimes with disastrous results.
The Tyron Band will prevent the tyre from separating and give you valuable time to regain control and stop in a place of safety. They're a great device that offers real safety benefits and peace of mind. Our mobile tyre workshops are equipped to fit Tyron bands easily and quickly.
Where can I have my tyres replaced in Newcastle?
Wherever you want in Newcastle! Seriously - we can fit your new tyres, repair your puncture, realign your tracking or get your locking wheel nuts off just about anywhere you want in the Newcastle area So at work, home or play in Newcastle – it's your choice and we'll even come at a time and day that suits you – not us.
Perhaps a recent example of how flexible we are will show what we mean?
Joe Embleton of Up a Height Window Cleaners, in Newcastle, needed two winter tyres fitting to his van. In the past this would have meant that Joe would have needed to take his van off the road to take it to a traditional tyre depot. We arranged to meet Joe and his team at one of their jobs in Gosforth, Newcastle. So while Joe was cleaning windows and earning money, we were changing his tyres. So not only did Joe save money on the tyres, as we were cheaper than other suppliers, he also continued to generate his own income, a real win:win!
We operate throughout Newcastle, Northumberland, Tyne & Wear and County Durham
So if you live in or near the following towns or Cities and need car tyres, van tyres or cheap tyres, puncture repairs, wheel alignment, locking wheels nut removal, Tyron bands or leaking alloys repaired give us a ring on 0800 783 9310 - even that's free!
Allendale, Alnwick, Amble, Ashington, Barrasford, Bedlington, Blyth, Corbridge, Cramlington, Darras Hall, Durham, Gateshead, Gosforth, Haltwhistle, Haydon Bridge, Hexham, North Shields, Jesmond, Morpeth, Newcastle upon Tyne, North Shields, Ponteland, Prudhoe, Rothbury, South Shields, Stocksfield, Sunderland, Tynemouth, Wallsend, Wark, Washington, Whitley Bay,
So if we can get our mobile tyre fitting workshop to, or close to your car, van, caravan, motorhome or 4x4 we can change your tyres almost anywhere in Newcastle.
We're looking forward to meeting you and providing you with a complete, professional and comprehensive list of services to totally remove the fear and hassle factor out of a least a part of you motoring maintenance!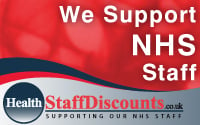 Excellent service highly recommended.
Gary McWhirter - 11/03/2013
I would like to thank you for your help and efficient service today...very impressed with your customer service and with the roadside service.. Yours sincerely
Sheila Astley - 03/01/2013
Read more testimonials