Hi, I'm Will

Call me now for tyre advice or order your tyres online to have me fit them for you at home or work!
Mobile tyre fitting Harlow
Mobile Tyre Fitting Service in Harlow. Hometyre the No 1 Choice.
Hometyre Harlow will fit your new car tyres or van tyres at competitive prices. Our mobile tyre fitter comes to you at a pre-arranged time at your home or work. With our online tyre service you can order cheap tyres or high performance tyres. Alternatively if you need help or advice then give the Hometyre experts a call on 0800 783 9310 or 0333 444 5454.
Hometyre Harlow is a local company but with the support of the Hometyre national network. We can supply and fit virtually any tyre for most car makes. Caravan tyres too! Need a tyre repair? Call us for a puncture repair and we will bring a new tyre just in case the puncture cannot be repaired. Our mobile tyre service van carries the latest laser wheel alignment equipment so just ask us to check your wheel tracking. We can also check 4 wheel alignment.
Mobile tyre fitting service for Summer
Spring will soon be here and now is the time to check your car tyres after winter. Cold temperatures, snow and ice, not to mention those potholes all take it out on your tyres. Check them for tread depth, uneven wear, damage to the sidewalls and wheel rims and cracking. Hometyre supply and fit all makes of car tyre in Harlow. If you notice uneven wear we can check your wheel tracking using the latest laser wheel alignment equipment on our mobile tyre service van.
Now is also a good time to check the condition of your caravan tyres before the holiday season starts. Caravan tyres suffer from standing in cold and wet conditions. Don't leave it too late! Hometyre can also fit Tyron safety bands to your caravan wheels.
If you have winter tyres fitted then call Hometyre Harlowon 0800 783 9310 or 0333 444 5454 to make an appointment for us to come and swop them for summer tyres.
Do you know if your vehicle needs a locking wheel nut adaptor so your wheel can be removed when replacing your tyres or repairing a puncture and if so the location of the adaptor? It can usually be found in the glove box or in the boot with the spare wheel.
If you have lost or never been given an adaptor give us a call as we have specialist equipment on our mobile units that allow us to remove the existing locking wheel nuts from your vehicle.

Mobile Tyre and Wheel Service in Bishop's Stortford
If you have a puncture, lost your locking wheel nut key or your wheel alignment needs adjusting then our mobile tyre service vans are fully equipped for the job.
Call us on 0800 783 9310 or 0333 444 5454 for any of these services.
Cheap Tyres in Harlow
Of course you are looking for the best deal around. Give Hometyre a call and you will always find that our prices are competitive. Remember we come to you at home or work.
The tread on your caravan or motorhome tyres maybe well within the legal limit but that does not necessarily mean that it is safe. Tyres deteriorate over time particularly if the vehicle is left standing in the open for extended periods. Before going on holiday you should check the general condition of your caravan tyres and trailer tyres. Look for cracking or crazing on the sidewalls or signs of the rubber perishing. There is also a Date Code on your tyre which will tell you when the tyre was manufactured. We recommend that if the tyre is more than 5 years old you should consider having it replaced.
Give Hometyre a call on 0800 783 93 10 or 0333 444 5454.
Hometyre can also fit TYRON bands to your caravan and trailer wheels. These safety devices are fitted to the wheel inside the tyre. They prevent the tyre becoming detached from the wheel in the event of a blow-out or puncture acting rather like a runflat tyre.
If you notice that your vehicle is pulling to the right or the left or that your front tyres are wearing excessively on one edge then you should have your wheel tracking (alignment) checked. Our mobile tyre fitting vehicles carry laser wheel alignment equipment and our technician can adjust your wheels to have the correct toe-in or toe-out according to the manufacturer's specification.
High Performance Cars
All Hometyre mobile units are fully equipped with specialised tyre fitting kit so we can fit new tyres to your Porsche, Lamborghini, Ferrari, BMW, Jaguar, Mercedes or Aston Martin. Give us a call and we will visit you at your home or place of work.
Your Local Mobile Tyre Fitting Service
Hometyre Harlow covers all of the surrounding area including; Sawbridgeworth, Epping, North Weald, Theydon Bois, Roydon and Old Harlow.
NEW TYRES • PUNCTURE REPAIRS • TRACKING • BALANCING • LOCKING WHEEL NUT REMOVAL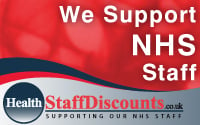 Tweets by @HometyreHarlow
I just wanted to say thank you so much for the service that I received. The engineer was really friendly and very professional. I am just kicking myself for never using Hometyre...
Neil - 15/04/2013
Superb service, and with a smile...rare these days!! Would recommend to anybody. Chris
Chris Callaghan - 06/03/2013
I don't normally leave feedback but you do deserve recognition for giving the best quote, prompt and efficient service which given it was my daughters car needing a new tyre and I...
Nigel Eden - 17/02/2013
all good. the hometyre representative who came, the same as last time, managed to fix my tyre with a much cheaper puncture repair. i appreciated this and therefore will use him...
Laura Anderson - 06/02/2013
I was very happy with the quick and friendly service I received - new tyre was fitted and checks were made on my Vauxhall Corsa very efficiently!
Andy Dutnall - 24/01/2013
I was really pleased with service I received from Hometyre. The lady who dealt with me on the phone was charming and very helpful. The gentleman who came to change the tyres was...
Deb Clarke - 18/01/2013
I was really pleased with service I received from Hometyre. The lady who dealt with me on the phone was charming and very helpful. The gentleman who came to change the tyres was...
Deb Clarke - 18/01/2013
I just wanted to thank you for a brilliant service yesterday. Your company couldn't have been more helpful and professional. If anyone needs tyres in the Harlow area you should...
Christopher ThoroGood - 03/10/12
Read more testimonials